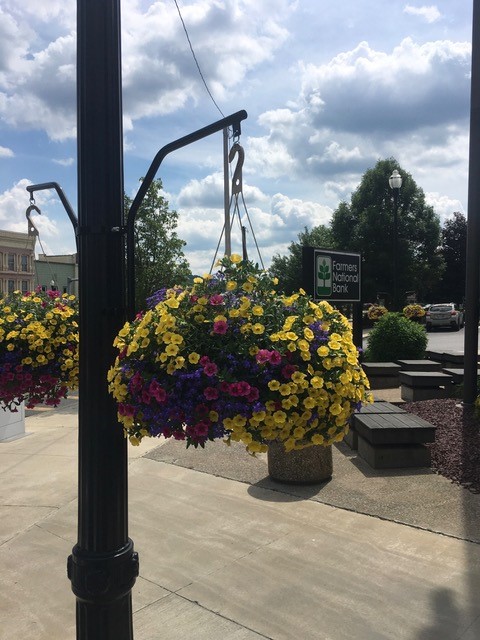 Deadline approaching for multiple grant opportunities
Nonprofits invited to apply for available grants
Deadline approaching for multiple grant opportunities
St. Marys, PA, Sept. 9, 2019: The Elk County Community Foundation (ECCF) announces they are now accepting grant applications for several funds held at the foundation. Applications are due in the near future.
The Ridgway Borough Charitable Fund is accepting grant requests for the current grant cycle with an application deadline of September 20. Ridgway Borough Charitable Fund's purpose is to provide financial support to those non-profit organizations whose application reflects a purpose or project that will benefit the residents of the Borough of Ridgway.
Two additional funds, the Harrison and Muriel Dauer Stackpole Family Fund and the Elk County Development Fund will accept grant applications until October 15. These funds look to support community development initiatives that will enhance the economic and community wellbeing of Elk County. The Foundation encourages organizations that will serve a particular need of the community and will make a lasting impact on the overall community to apply. Projects should include activities that are innovative and have a plan to be self-sustaining.
ECCF welcomes all applications for funding as part of its mission to promote the betterment of the community and to enhance the quality of life for all residents. Grants are made to support programs serving all persons regardless of race, religion or creed and are made only to charitable organizations.
Organizations are invited to submit their application to the Foundation as soon as possible. More information and the application for each fund may be found on their website at www.elkcountyfoundation.org.  Applications are now fillable and should be completed electronically and emailed back to the Foundation at eccf@elkcountyfoundation.org. More detailed instructions for applying for a grant can be viewed on the website.
ECCF is a nonprofit organization that manages endowed funds established by donors to benefit area nonprofit organizations. Donor gifts are tax deductible to the full extent allowed by law. For more information about grant requests or other opportunities at the Foundation please contact Paula Fritz Eddy at 814-834-2125.
PHOTO: Among the many community projects supported by the Elk County Community Foundation's 2018 grant funding cycle was the purchase of flower basket brackets for the St. Marys Heritage Preservation Group. All non-profit organizations are encouraged to apply for grants that will support projects that serve a specific need in our communities. Please be aware of application deadlines.
https://elkcountyfoundation.org/wp-content/uploads/2019/09/6.jpg
640
480
https://elkcountyfoundation.org/wp-content/uploads/2021/01/logo-1.svg
2019-09-16 13:59:19
2019-09-16 13:59:19
Deadline approaching for multiple grant opportunities