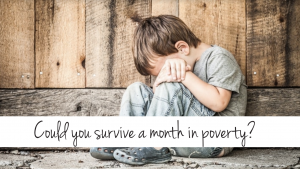 Could you survive a month in poverty?
Wednesday, August 3, 2022
Poverty Simulation Event
POVERTY SIMULATION EVENT IS FULL – REGISTRATION IS CLOSED
Johnsonburg Fire Hall, 10am-2pm
ACT 48 credits & social work CEU's will be offered.
The poverty simulation experience is designed to help participants begin to understand what it might be like to live in a typical low-income family trying to survive from month to month. It is a simulation, not a game. The object is to sensitize participants to the realities faced by low-income people.
The poverty simulation event is being hosted by the Community Education Center and the Elk County Community Foundation, with support from Northern Tier Community Action Corporation and the Region 2 Early Learning Resource Center.

This program is offered for 2.5 hours of social work continuing education through co-sponsorship of the University of Pittsburgh's School of Social Work, a Council on Social Work Education-accredited school and, therefore, a PA pre-approved provider of social work continuing education. These credit hours satisfy requirements for LSW/LCSW, LPC, and LMFT biennial license renewal. For information on social work continuing education call (412) 624-3711. For CEU's there is an additional processing fee of $15.00 due the day of the event.
Please contact our office at 814-834-2125 for more information.