Scholarship categories are listed below. The color-coded icons below make it easy to scan the page to find scholarships of a particular interest.
Austin Education Foundation Scholarship
More Information
A selection committee from the Austin School District created the Austin Education Foundation Scholarship, made up of local Austin High School Alumni, in hopes of helping their students in their post-secondary education dreams.
Amount: Approximately $3,500 over 4 years, determined annually
Eligibility: Austin School District
Awarded to an Austin Area High School senior
Must submit an activity resume' of accomplishments and leadership roles
C average or better
Gilbert
"

Gibby

"

Buerk Memorial Scholarship
More Information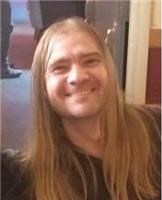 Gilbert J. "Gibby" Buerk was a graduate of SMAHS and was employed by St. Marys Ambulance. He was an EMT and had recently earned his certification as a paramedic. Gibby was a hard worker and an old soul at heart. His hand was always extended in a bid of friendship and helpfulness. His legacy will long live on in the many friends he had, and the kindness he showed to so many throughout his life.
Amount: To be determined
Eligibility: Elk and surrounding area High School seniors and non-traditional students in Elk County and surrounding area. 
Category: EMT or Paramedic or other related field
Active in community and school
Demonstrate financial need
Blair Hornung Memorial Scholarship
More Information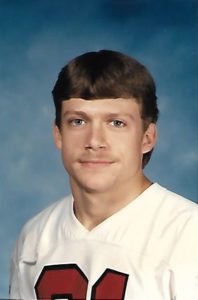 The Blair Hornung Scholarship has been awarded to honor Blair who was tragically killed in an automobile accident shortly after his high school graduation in 1989. Although a serious injury shortened his football career and deprived him of an opportunity to play in the Big 30 All-Star Game, everyone knew of his talent. In track that spring he was the District 9 Class AA champion in the 100-and 200-meter dashes for the season.
Amount: Approximately $500, determined annually
Eligibility: Cameron County High School
Category: Sports Participant
Must be a graduating senior of Cameron County High School
Must be accepted into a 2 or 4-year post-secondary program
Must have participated in 2 varsity sports during their senior year (band &cheering considered varsity)
Must show academic merit
Robert P. Martini Scholarship
More Information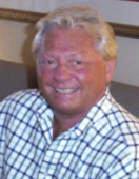 Rob Martini was an employee of Owen Illinois and passed away suddenly. He was an avid outdoorsmen and a very giving person. His colleagues had great respect for him and created this scholarship to honor his memory. For many years his friends and family held a golf tournament to help support this scholarship that is given in both Brockway where he worked and DuBois where he lived.
Amount: Approximately $1,300 each (3 to DAHS, 2 to BAHS), determined annually
Eligibility: DuBois Area High School, Brockway Area High School
Category: General
Graduating senior from Brockway or DuBois Area High Schools
There are five scholarships awarded through this fund
Must be committed to a post-secondary institution
Demonstrate financial need
Play active role in their school and community
Student is not necessarily an A student, but scholarship is intended for those who show promise and need extra incentive
Charles McCloskey Memorial Scholarship
More Information
Charles McClosky was a resident of Austin, PA for the majority of his life and before his passing away he stated that he would like to give back to the community in means of a scholarship. Through his estate plans a scholarship has been established for any graduate from the Austin Area High School. Applicants who have been active in their school and/or community, who demonstrates financial need and who has been accepted into a 4‐year post‐ secondary institution will be considered
Amount: Minimum of $500, determined annually. Four scholarships awarded.
Eligibility: Austin Area High School
Category: General
Graduating senior from Austin High School
Has been accepted into a post-secondary institution
C average or better
Must demonstrate financial need
Ruth E. Reed Nursing Scholarship
More Information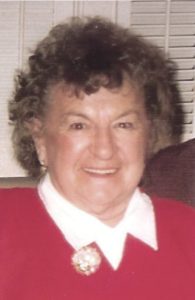 Ruth Reed had the opportunity during World War II to attend nursing school through the Cadet Nursing Corps; she went to Temple University in Philadelphia and received her RN in 1947. She worked as a ward supervisor at Temple University Hospital until moving to Ridgway after her marriage to pharmacist C. William Reed. She worked at Elk County General Hospital from 1955 until retiring in 1993, serving in various departments including the Psychiatric Department. She expanded her skills through conferences and through continuing education and encouraged others to continue their education. It is for this reason that her husband and children wanted to honor her with this scholarship in her name.
Amount: Approximately $500, determined annually
Eligibility: Elk, Warren and Clearfield Counties and Non-traditional students
Category: Nursing
Must be a student from Elk, Warren or Clearfield Co
Be accepted into a post-secondary education pursuing a RN or BSN degree
GPA of 2.5 or higher
May be graduating senior, recent graduate, or adult learner
Gladys Schultz Scholarship sponsored by the Singing Dutchmen Chorus
More Information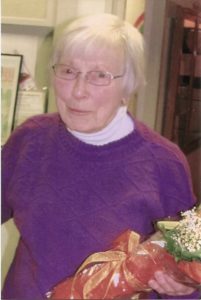 This scholarship is in memory of Gladys Schultz. Although born in Milwaukee, Wisconsin, she married Arthur Schultz and they made Emporium their home. Gladdie was a school teacher in Milwaukee, teaching English, and during her residency in Emporium, she worked in the finance department of Sylvania. Gladys was an accomplished pianist/organist and shared her talents and love of music at many local events. She was the organist for Emmanuel Episcopal Church for over 50 years, piano accompanist for the Singing Dutchmen Men's Chorus for over 45 years, and was an accompanist for the Emporium Community Chorus for many years. She also played keyboard for the Mountain Melodies instrumental group. Gladys died a the prime of her life - at the age of 94. Despite her age, she still continued to be very active in her community.
Amount: Minimum of $500, determined annually
Eligibility: Cameron County High School
Category: Music or English Preference
Graduating senior from Cameron County High School
Preference given to students pursuing a degree in a Music or English field
Show academic merit
Must demonstrate financial need