Scholarship categories are listed below. The color-coded icons below make it easy to scan the page to find scholarships of a particular interest.
The Mason Scholarship – Eulalia Lodge #343 F
&

AM
More Information

The Eulalia Lodge #343 F & AM has provided this scholarship for years The scholarship is designed to help, encourage and support the sons, daughters and grandchildren of Mason members who are attending post-secondary education programs. The Lodge funds this scholarship with their annual Lobster dinner and other fundraisers.
Amount:  $500, determined annually
Eligibility:  Coudersport High School
Category: General
Helene K. Nawrocki Memorial Scholarship
More Information
Helene K Nawrocki Memorial Scholarship
Helene Nawrocki was born and raised in the Philadelphia PA region. She earned a bachelor's and master's degree in nursing from LaSalle University. Helene was employed in the ICU and as Director of Nursing at Delaware Valley Hospital. She also authored a Nurses' Book of Courage and lectured at nursing seminars throughout the country. In 1996 after 20 years in the medical field, Helene and her husband moved to Potter County where she served as the Executive Director of the Potter County Education Council (PCEC). 
The PCEC's goal is to bring higher educational opportunities to the region. Helene never stopped learning and this scholarship is being offered for today's students to continue their education through the Northern PA Regional College.
Amount:  TBD
Eligibility: Enrolled or will be attending Northern PA Regional College (NPRC)
Category: Pursuing a post-secondary 2-year degree or a work force development training or dual enrollment.
Priority will be given to students in Potter and McKean County, but if there are no eligible students all students within the NPRC footprint will be able to apply
Must have a minimum of a 2.0 GPA average
Lisa Pecora Scholarship For NPRC Students
More Information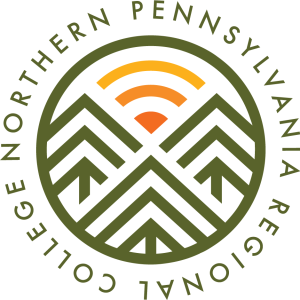 This scholarship fund was established to honor Lisa Pecora's dedication to the Education Consortium of the Upper Allegany (ECUA) and Northern Pennsylvania Regional College (NPRC). 
Lisa Pecora is a founding member of the Education Consortium of the Upper Allegany, serving as Treasurer.  ECUA was established in 2009 with a goal to provide open admission, low-cost, high quality post-secondary education to communities that had never been served by these opportunities.  ECUA founding members worked with state officials to seek a permanent solution to provide affordable, accessible technical and associate degree programs in northwestern Pennsylvania resulting in a College Plan.  The College Plan approved by the Pennsylvania Department of Education officially established the Northern Pennsylvania Regional college in May 2017.  NPRC began operating as an independent institution in January 2020.  NPRC is authorized by the Pennsylvania Department of Education to grant degrees and certificates, and is proudly pursuing institutional accreditation.  Lisa continues her dedication to the College's mission currently serving as the Director of Human Resources. 
Amount:         TBD
Eligibility:        Enrolled or accepted to Northern PA Regional College (NPRC)
Category:        Pursuing a post-secondary degree or high school students attending NPRC classes through dual enrollment. Preference given to McKean County and Titusville High School.
Present student or future students attending NPRC
Dual Enrollment for high school students through NPRC
Preference for students in McKean or Titusville High School
Be active in school and community
Gene
"

Toots

"

Staiger Scholarship
More Information
Gene "Toots" Staiger was a 1965 graduate of Coudersport Area High School.  Mr. Staiger was very active in high school and in his community. His career and volunteer involvement saw him as a teacher, member and President of Borough Council, involved in the Jaycees, Fire Department, ambulance services and executive director of the McKean County Assistance Office. He established this perpetual scholarship to give back to the community and current students by providing support that will educate Coudersport's future leaders. A candidate for this scholarship must be a graduate from Coudersport High School and accepted into a post-secondary program in the state of PA.  Selection is not based on grade point average, but on someone who works hard; has proven to be successful and is active in their community.
Amount: Minimum of $500, determined annually
Eligibility:  Coudersport High School
Category: General
Graduating senior from Coudersport High School
Accepted into a post-secondary program in the state of PA
Selection based on qualities of someone who works hard; has proven to be successful; and is active in their community