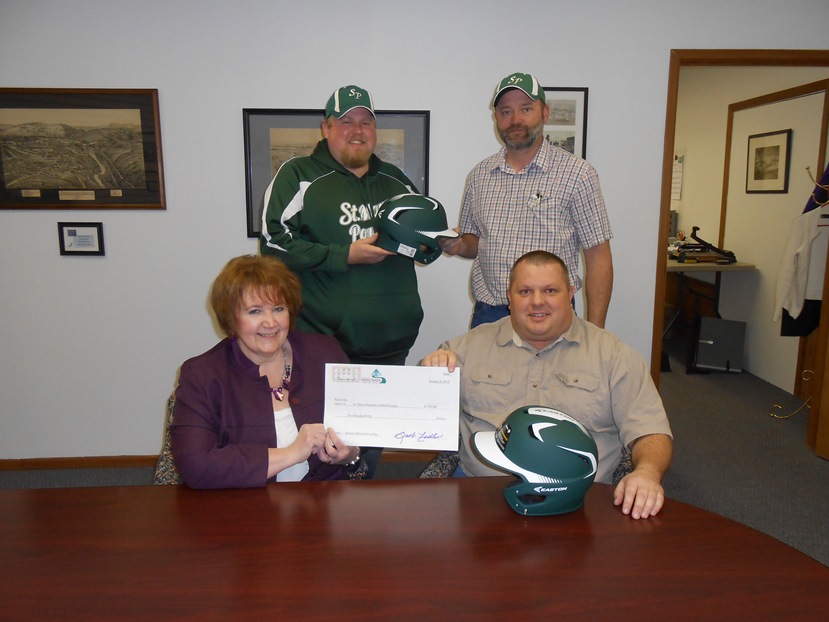 The Women Who Care (WWC) Steering Committee again had a Donor Advisor for a Day "membership drive" for the 2014-15 membership year, that allowed members who registered early to give a grant to a charity of their choice. One new and one renewing member was chosen. The St. Marys Pounder Girls Softball Travel Teams was the grateful recipient of a donation from Barb Fiedler, a new member of WWC. Barb made the donation of $250 to help the new group that formed in the area. Barb chose this group because she remembered her mother was so proud of her softball trophy she received in high school. The Pounders are a made up of players from the St Marys Girls Little League who want to participate in tournament play. The funds will be used for batting helmets and accessories.
Women Who Care, a local group which is a project of the Elk County Community Foundation, is dedicated to addressing the needs of women and families throughout Elk County. WWC is still accepting members for 2015. Membership year runs from Oct 1, 2014 to September 30, 2015 with membership dues due by June 1, 2015. Membership commitments are appreciated and welcomed at this time.
Pictured Left to right:
Standing: From the St. Marys Pounders are Bob Young and Eric Weisner. Sitting is Women Who Care member Barb Fielder and Jim Wolf from the St. Marys Pounders.
https://elkcountyfoundation.org/wp-content/uploads/2018/06/donor_ad.bfeidler.web_.jpg
622
829
https://elkcountyfoundation.org/wp-content/uploads/2021/01/logo-1.svg
2015-01-15 10:03:40
2018-07-02 06:33:43
Donor Advisor for a Day