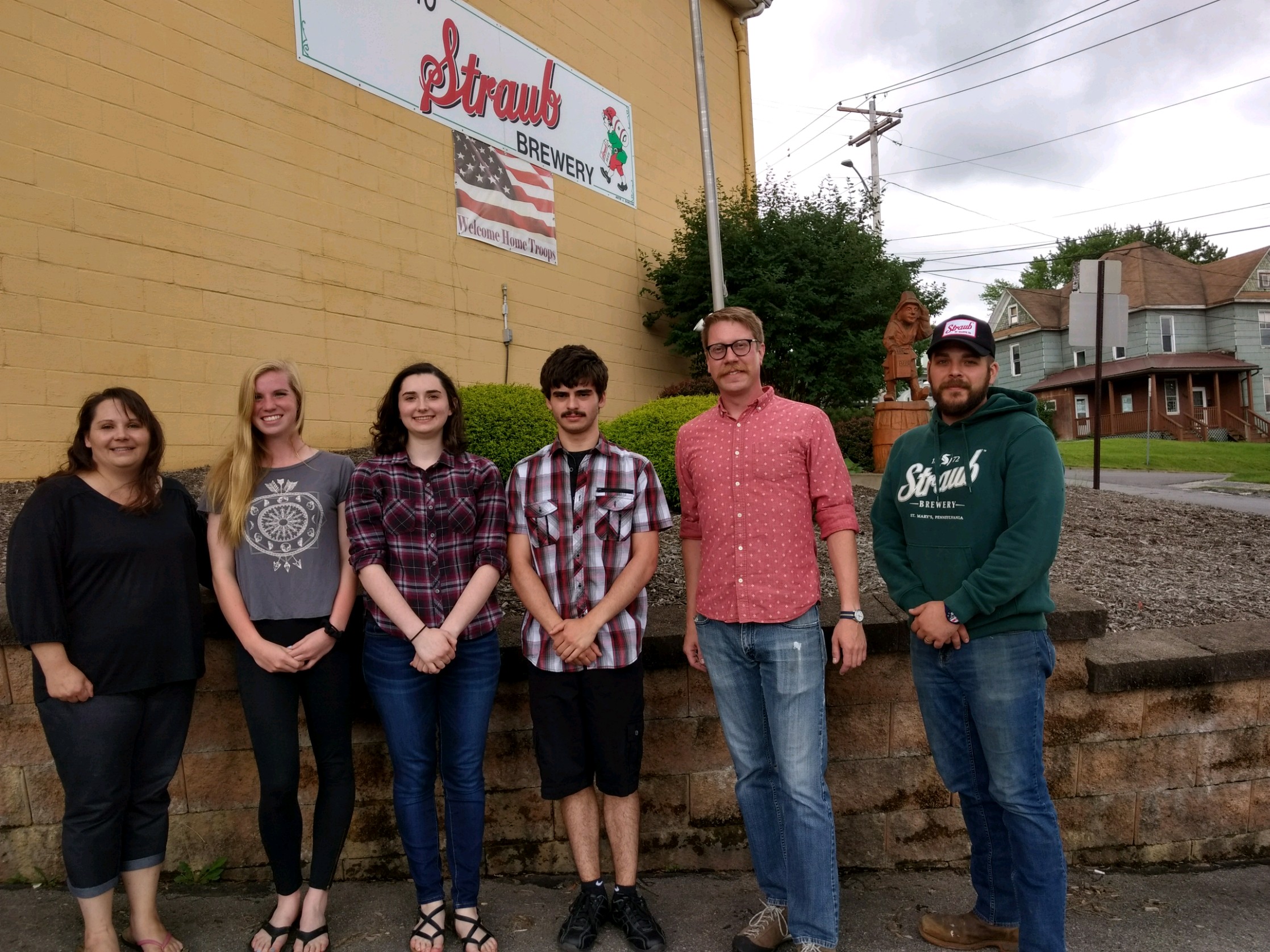 The Straub Brewery Inc. Scholarship Fund supports local students pursuing higher education
Straub Brewery Supports Local Students with Scholarships
Elk County Community Foundation recently announced the 2018 Straub Brewery Scholarship winners. Employees from Straub Brewery came out to congratulate the winners from Elk County Catholic and St. Marys Area High Schools. These students were selected and awarded $1000 each in the form of a scholarship from the Straub Brewery Fund administered by the Elk County Community Foundation. Employees are on either side of the scholarship winners from left to right: Mary Anderson, from Straubs; Rebekka Bauer, SMA, Juliana Silveri, ECC and Mitchell Newara, of SMA; AJ Alexander and Aaron Holsopple from Straubs. Jenna Minard from ECC is missing from the photo.
Straub Brewery has supported local students with this scholarship for fourteen years.
These scholarships recognize high school seniors who have displayed outstanding qualities in academic achievement, leadership, and community service.
Over $193,000 was distributed this year to over 168 students through the scholarships that are administered by the Elk County Community Foundation in 7 counties.
The Elk County Community Foundation Board extends their gratitude to Straub Brewery who has seen a need and believes in the youth of today. Anyone interested in establishing a scholarship can contact the Foundation at 814-834-2125 or get more information from the website, www.elkcountyfoundation.com
https://elkcountyfoundation.org/wp-content/uploads/2018/07/Straub-Brewery-2018-photo.jpg
1676
2235
https://elkcountyfoundation.org/wp-content/uploads/2021/01/logo-1.svg
2018-06-16 08:28:32
2018-07-18 06:14:33
Straub Brewery Supports Local Students with Scholarships