Schools enhance programs through EITC donations to Community Foundation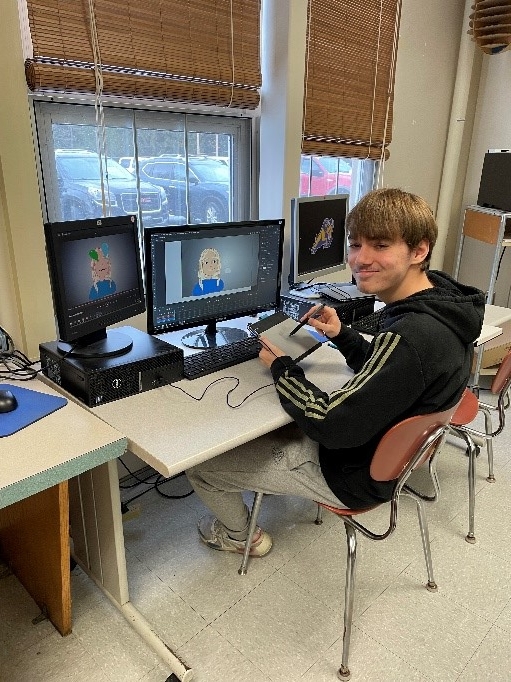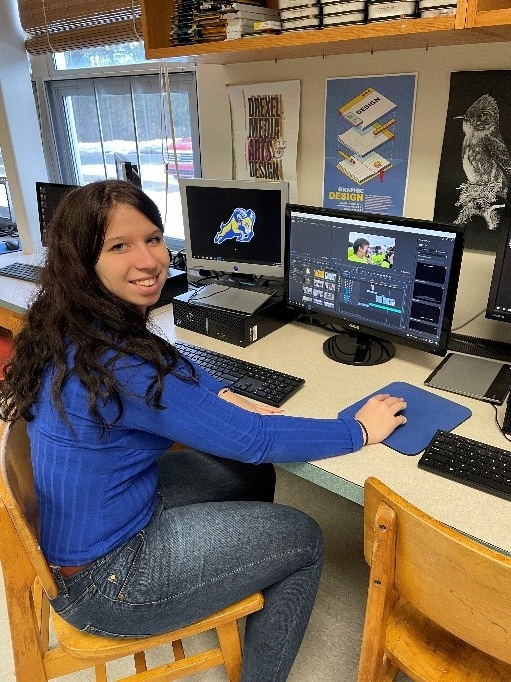 PHOTO: Johnsonburg Area High School students, Dominic Jacobs, and Maggie Hetrick, work on new Dell workstations in their Digital Arts class. The computers were purchased with grant money received from the Elk County Community Foundation through EITC donations.
In 2022, the Elk County Community Foundation (ECCF) was the grateful recipient of EITC donations from Farmers National Bank, Allegheny Mineral Corporation, and Gerg Tool & Die. Pennsylvania's Educational Improvement Tax Credit (EITC) program is a way for businesses to enrich educational opportunities for students and earn tax credits by donating to an Educational Improvement Organization. Johnsonburg and Ridgway Area School Districts received grants from ECCF from these EITC donations.
Johnsonburg School District utilized their grant money to purchase new Dell workstations for the Digital Arts & Media Production class offered at the high school. An update to these workstations was necessary to ensure that students enrolled in the class were able to experience full functionality of the most recent versions of applicable Adobe software programs. The grant helped ensure that students have the opportunity to engage in the creation of multimedia projects with industry standard software that will effectively prepare them to pursue related careers at a post-secondary level.
The Elk County Community Foundation (ECCF) is designated as an Educational Improvement Organization under the EITC program. As an approved EITC partner, the Community Foundation receives donations from qualified businesses to provide innovative educational programming that does not fall within the typical academic program within the public schools, grades K-12. ECCF is an approved administrator of these grants.
Any entity authorized to conduct business in the Commonwealth of Pennsylvania and subject to certain taxes is eligible to apply to be involved with the EITC program. More information about applying can be found at https://dced.pa.gov/programs/educational-improvement-tax-credit-program-eitc.
For more information about the Community Foundation or EITC opportunities contact the Foundation at 814-834-2125 or visit their website at www.elkcountyfoundation.org .
https://elkcountyfoundation.org/wp-content/uploads/2021/01/logo-1.svg
0
0
Ann
https://elkcountyfoundation.org/wp-content/uploads/2021/01/logo-1.svg
Ann
2023-02-16 12:01:14
2023-02-16 12:14:30
Schools enhance programs through EITC donations to Community Foundation