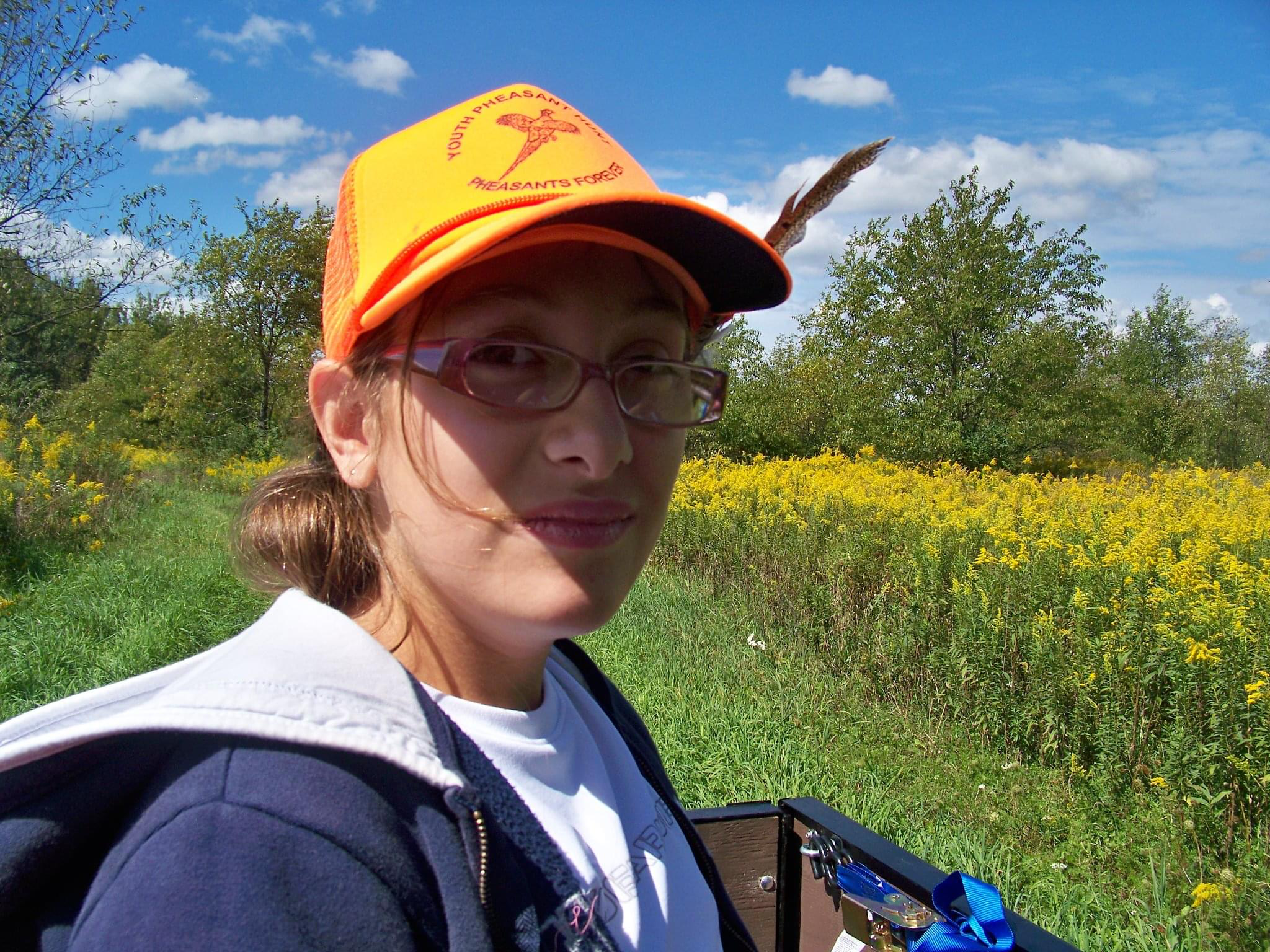 Schneider Was First Recipient of Pheasants Forever Youth Outdoor Adventure
ECCF: 20 Years: celebrating our past ~ inspiring our future
This is just one of a series of articles on the Elk County Community Foundation (ECCF) during its 20th anniversary year, highlighting its history and impact in the community
St. Marys, PA
It was just 10 years ago, in March of 2010, when North Central PA Pheasants Forever Chapter 630 established their Youth Outdoor Fund at the Elk County Community Foundation. As the administrator of over 170 funds that offer support for innovative projects, grants, and scholarships, the Community Foundation impacts our communities by connecting people who care with causes that matter to them. For Pheasants Forever Chapter 630 their cause is to provide outdoor adventures to youth with serious physical limitations or life threatening illnesses who have an interest in the out of doors, but have limited opportunities to enjoy activities such as hunting, fishing and other outdoor events. Soon after establishing its fund, Chapter 630 began making plans for its inaugural Youth Outdoor Adventure weekend.
In 2011, Emily Schneider as a 9-year-old was one of the first PF Youth Outdoor kids to experience this yearly event that makes children's dreams come true. Emily is now 20 and a sophomore studying Early Level Education at Pitt Bradford.
Emily shared, "I was so nervous the first year. It turned out to be an amazing experience. The Pheasants Forever volunteers became like family to me over the years." Her dad Tim stated, "Emily was very shy and introverted. I give Pheasants Forever credit for bringing her out of her shell. She developed an enthusiastic interest in the outdoors and still loves participating in hunting, fishing, and various group events."  Emily has continued to help out at the annual youth outdoor weekend along with her parents, Mary Jo and Tim, who prepare and cook the meals for families attending the event each year. Through Pheasants Forever, Emily also got involved with Hunt of a Lifetime adventures, bagging her very own moose on a hunt in Vermont.
Each fall Pheasants Forever has taken 2 to 3 youth and their families on an outdoor adventure weekend that often turns out to be the experience of a lifetime. Dick Bodenhorn, long time past president of the chapter, stated, "Our volunteers are very creative. They can adapt activities like hunting, fishing, geocaching, horseback riding, kayaking, and UTV riding to be accessible to kids with any kind of disability. We have hosted kids with inoperable brain tumors, spina bifida, leukemia and various forms of cancer, as well as those born without the use of an arm, kids confined to wheelchairs, and many other conditions." Many of the youth go on to participate in future years in various other events hosted by the organization. Bodenhorn added, "we have created some real hunting enthusiasts!".
The organizers, all volunteers, develop a program for each youth participant depending on their interests, providing each of them with a weekend of memories. The youth and their families spend the weekend, free of charge, at one of three host sites.  All meals, comfortable lodging, outdoor activities and equipment are provided by the organization. On Saturday evening, a catered banquet is held for the participants and their families. All past participants and their families are invited to attend each year, with many new friendships formed between the youth and their parents.
Tim Rowan, current president of Pheasants Forever Chapter 630, said, "about 25 kids have participated since 2011, with 100% of them having a very positive experience, many of whom are able to experience these outdoor activities for the first time. Some families have told me it's the best weekend as a family they have ever had."  Getting the word out about this opportunity is the group's biggest challenge. They want families to know that they are very adaptive to a child's needs, both physical and emotional, and are committed to providing the family with a wonderful weekend of memories. Rowan stated, "You may come in as a stranger, but you'll leave as family. If you know of anyone who might benefit from this life changing outdoor experience give us a call to find out more about it".
Residents of Elk and all of the surrounding counties are eligible to apply. The event is offered to youth with serious physical limitations or life threatening illnesses, and their families, free of charge.  Pheasants Forever and the Elk County Community Foundation invite anyone interested in this opportunity to contact them with any questions.  Visit the Pheasants Forever website at www.northcentralpapf.org, talk to any member of Pheasants Forever, or contact the Community Foundation at 834-2125 . The mission of the Elk County Community Foundation is to strengthen our region through development, stewardship, and grant making as donors achieve their philanthropic goals.
Photo: Emily Schneider has found a lifelong interest in outdoor activities since she participated in the first Pheasants Forever Youth Outdoor event in 2011. She and her family now help out at the event each year and encourage all kids with serious physical limitations to apply for this amazing weekend. "I love seeing the smiles on the kids' faces", Emily said, "and I love the Saturday night banquet that brings all the families together that have participated over the years."
https://elkcountyfoundation.org/wp-content/uploads/2020/04/Emily-Schneider-photo.png
1536
2048
https://elkcountyfoundation.org/wp-content/uploads/2021/01/logo-1.svg
2020-04-24 01:35:26
2020-04-24 01:36:21
Schneider Was First Recipient of Pheasants Forever Youth Outdoor Adventure